National Ninja League World Finals Held February 24th and 25th 2018
Ninja Quest Fitness hosted the NNL World Finals last month where the best ninjas from all over the world gathered to compete.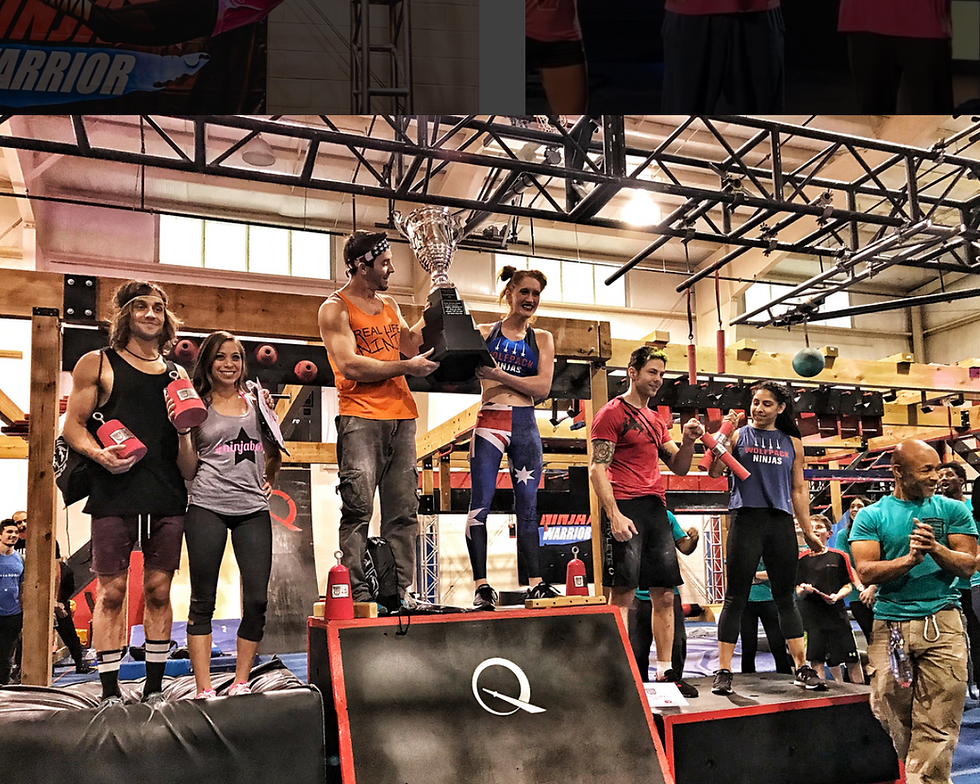 Drew Drechsel Takes First Place
With only 5 ninjas qualifying for Stage 3, Drew Drechsel finished at 4:53.81 by completing the Hole Punch, which was the furthest competition by 2 obstacles.
Jake Murray took 2nd place and Jamie Rahn in 3rd.
For the women, Olivia Vivian took first place with Lindsay Eskildsen in second and Tiana Webberley in 3rd.
We were honored and excited to host this event and we loved having all of the ninjas come to our gym to compete and hang out.
STAGE 3
For Full Results, Click Here