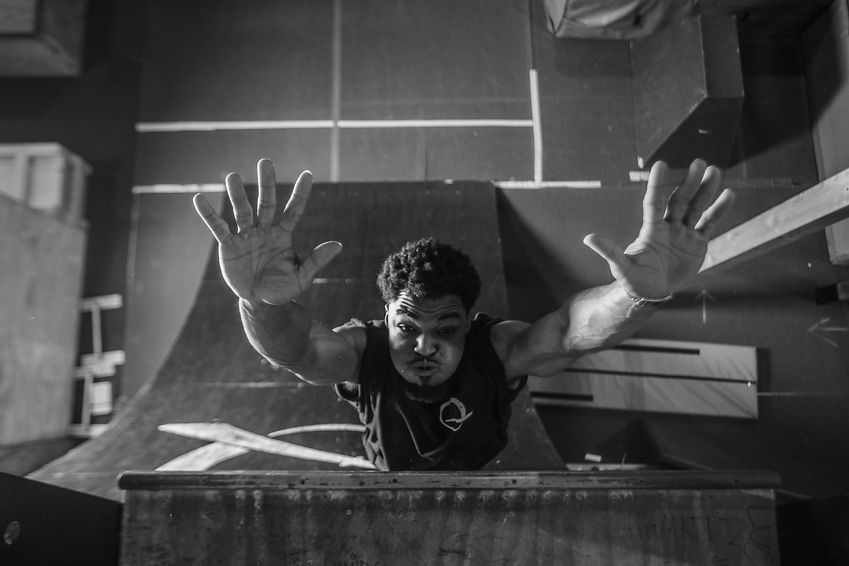 THE LARGEST NINJA WARRIOR AND PARKOUR TRAINING FACILITY IN GEORGIA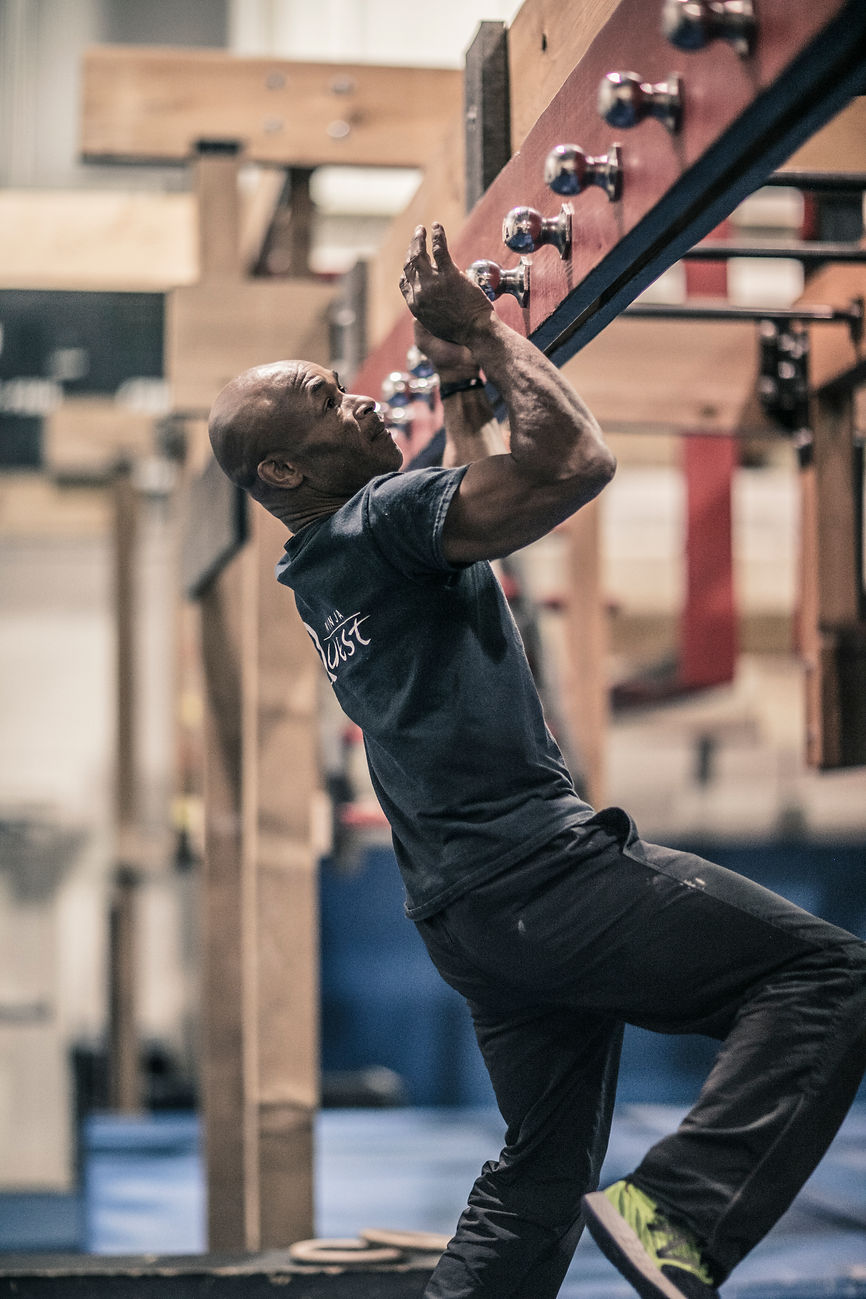 ​
Ninja Quest was founded in 2015 by American Ninja Warrior Glenn Davis and Cristine Henderson. In its four years since opening Ninja Quest has become the best facility in the South attracting the top Ninja Warrior and Ninja Warrior Junior competitors in the nation. The gym was created with the students in mind ensuring that everyone receives an equal opportunity to gain confidence and strength while learning new skills. With a family oriented atmosphere, Ninja Quest provides a safe place for people of all ages to train multiple movement types. Ninja Quest conveniently services the greater southeast region including Georgia, Alabama, North Carolina, South Carolina, and Tennessee.
​
​
​
​
We are a functional fitness and obstacle course training gym. As a hybrid gym with a variety of obstacles, we offer classes in Ninja Warrior, taught by American Ninja Warrior competitors as seen on TV. With other classes such as Parkour and Tricking, you can try out different styles of training to see what fits you best. Our Open Gym times offer you the opportunity to come and train on all of the obstacles and equipment while being supervised by our elite coaches. We host some of the largest Ninja Warrior and Parkour Competitions in the country here at our Atlanta facility.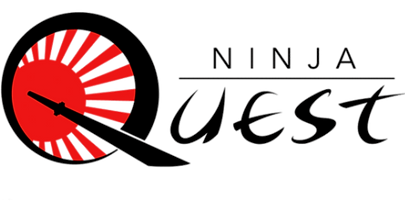 RUN, JUMP, MOVE BY FAITH.
OUR FAMILY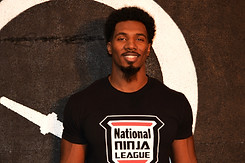 Michael "Greatness" Johnson
​
Michael has been training Ninja Warrior for 3 years and has competed in American Ninja Warrior for 3 seasons. He has been personal training for 5 years. He played basketball, ran track and cross country, and many other sports throughout his high school career. Michael is directly involved with Kate's Club, an association targeted toward grief care for kids.
​
"Once you replace negative thoughts with positive thoughts you'll start having positive results." - Willy Nelson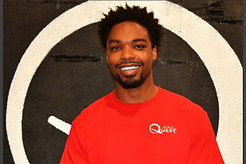 DeShawn Harris​
​
DeShawn competed on American Ninja Warrior seasons 10 and 11 and has been training for 2 years. He played college football at Tennessee Tech and The University of Cincinnati. DeShawn moved to Atlanta to pursue a career in acting and fell in love with Ninja Warrior. Outside of coaching Ninja at Ninja Quest, he is a special needs teacher at C.O.R.E Private School and a wedding DJ.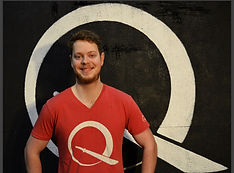 Devon Eubanks
​
Devon has been training both Ninja Warrior and Parkour for 3 years. He is an American Ninja Warrior Course Tester, has a Black Belt in Taekwondo, and is CPR certified. Devon is a former college baseball player, and is currently studying to become a Physical Therapy Assistant.
​
"Hard work is worthless for those that don't believe in themselves." - Naruto Uzukami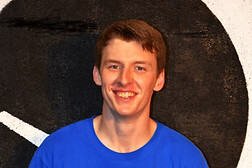 Noah Hensley
​
Noah has been training Parkour for over 6 years and is WFPF Certified Parkour Instructor. He has 10+ years' experience in Tang Soo Do martial arts with a second-degree Black Belt. Noah is studying Exercise Science at KSU and is our Lead Parkour Coach and Performance Coordinator.
​
"Follow your heart." - Charles Martinet (voice of Mario)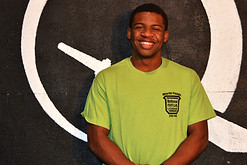 Justin Torres
​
Justin has been practicing Parkour for 7 years, gymnastics for 4 years, and tricking for 3 years. He is a WFPF Level 2 Certified Parkour Instructor, and two-time finalist at USAParkour Cup. Justin is our Head Parkour Coach. He is studying Communication Sciences and Disorders at KSU. Justin is multilingual, furthering his knowledge of Spanish, French, Russian, and ASL.
​
"You have to see yourself do it first, and then execute." - Unknown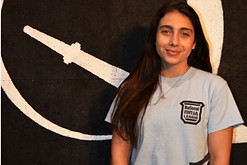 Jadyn DePaolo
​
Jaydn is one of our Mini Ninja coaches and has been training both Ninja Warrior and Parkour for 2 years. She was previously a competitive gymnast and has a heart for tricking.
​
"Failure will never overtake me if my determination to succeed is strong enough." - Og Mandino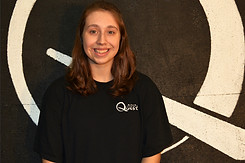 Dara DePaolo
​
Dara heads up our Mini Ninja program and has been training Ninja Warrior for 2 years and Parkour for 1 year. She placed 2nd in the USAParkour cup. Dara was a competitive gymnast for 12 years and is working towards her CPR and First-Aid Certifications.
​
"It does not matter how slowly you go as long as you do not stop." - Confucius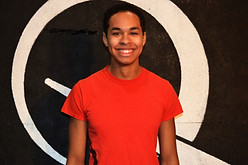 Tennsion Barry
​
Tennison is a Parkour Coach here at Ninja Quest and is also a SAG-AFTRA Stunt performer and Actor in the Atlanta area. He has 8 years of experience training Parkour and 3 years in Tricking. Tennison has his First-Degree Black Belt in Kik Sool Won Martial Arts and he's a Certified Actor Combatant with the SAFD. He is an up and coming Ninja Warrior and strives to be on American Ninja Warrior in the near future.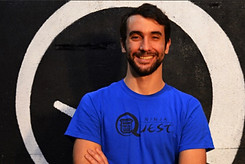 Lorenzo Tarca​
​
Lorenzo has over 3 years of experience with Parkour and has been training amateur boxing for over 2 years. He has his Bachelor's in Biology and is certified in Advanced Nitrox Scuba Diving and Rescue Diving. Lorenzo spent 6 years workin gin the government medical field, and was the sole source for the entire emergency Zika Virus project in Puerto Rico.
​
"Think lightly of yourself and deeply of the world." - Miyamoto Musashi