Thanks to everyone who came out for the first Ninja Showdown!!!! It was a great time!
Held the first Saturday of each month Ninja Showdown is a great time to meet up with friends for the chance to experience a ninja course and possibly win some money!!
Come on in August 4th to join the fun! Don't miss out!
Men's Division:
1st Place: Kevin Carbone "The Maker"
2nd Place: Joey DeSocio "Tax Man Joe"
3rd Place: Nick Patel "Nicky Thumbz"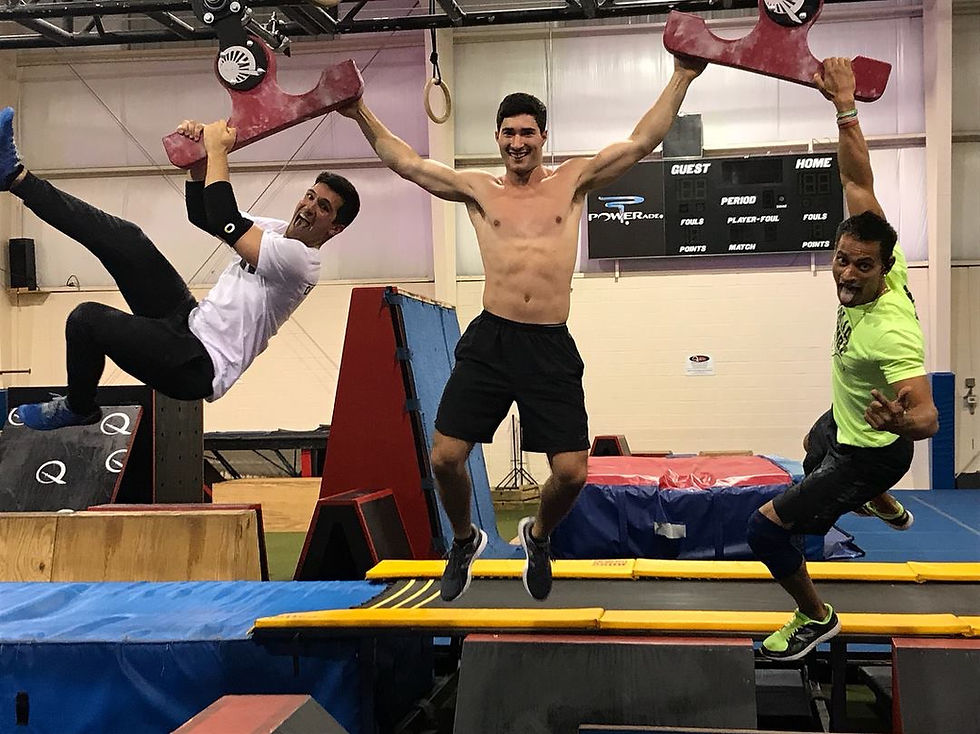 Joey, Kevin, Nick
Women's Division:
1st Place: Amanda Sarkady
2nd Place: Heather Gleaton
3rd Place: Renee Gillett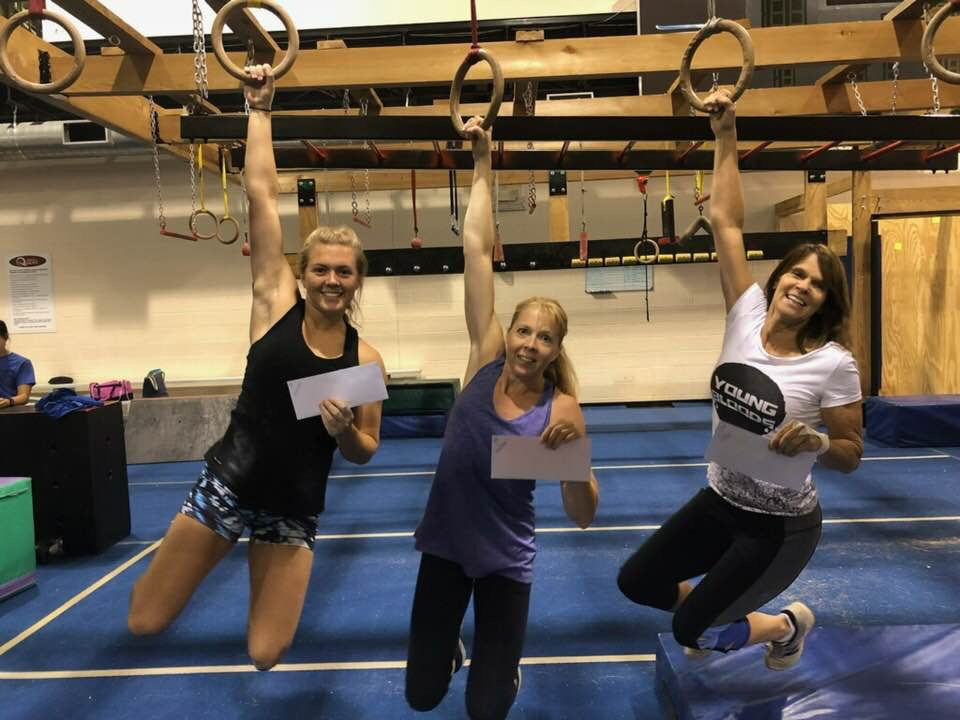 Amanda, Heather, Renee