Join us as 10 year ANW veteran, Ryan Stratis will host a free event to help kids & parents interested in applying to the newly announced kids obstacle course show!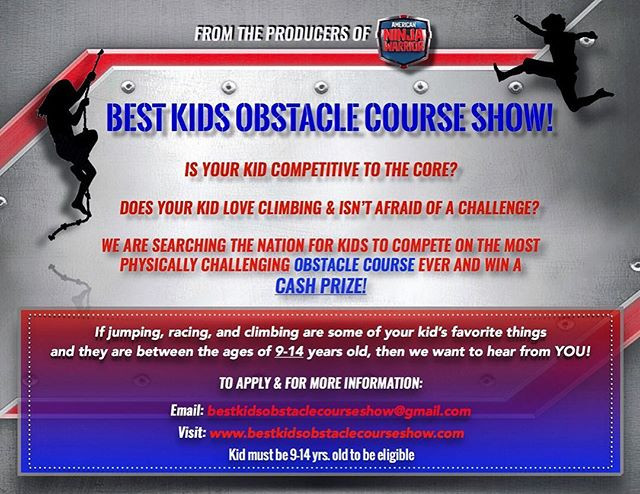 Ryan will provided tips & insight on various ways to answer questions in the application in a way that best highlights your kids.
Will include ideas for filming, interviews and action shots!
Also includes Ryan's insight into what it may be like if you are selected for the show!
Bring with you:
- Paper/computer for notes
- Camera or phone to record footage
- Something to write with (if you want to fill out application on site)
*DOES NOT GUARANTEE SELECTION FOR THE SHOW
**EVENT NOT DONE IN ASSOCIATION WITH NBC, ANW OR AFFILIATES