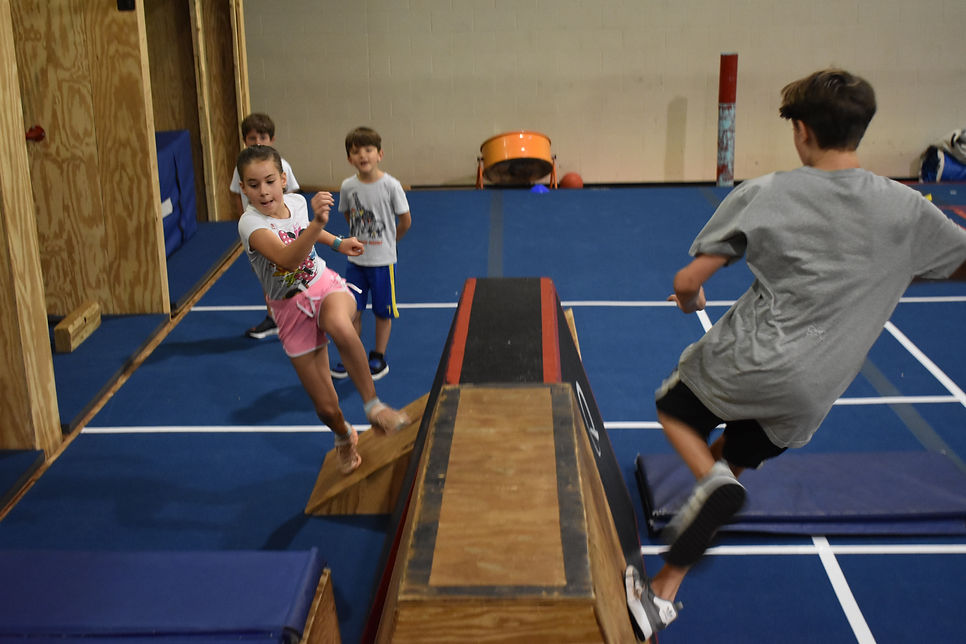 Why We Love Home School
The flexibility of homeschooling allows you to create a truly individualized education plan for your child, something that a traditional classroom can't offer. Homeschooling does lend another wonderful aspect: the ability to thoroughly maximize and enjoy PE/Health activities by the homeschool student since there is room for creative choices! We believe functional fitness and obstacle course training help to create fundamental building blocks needed to overcome all types of obstacles we face in life. The first obstacle to overcome is in your mind, then your heart and then physically. You must decide to, want to, and then do. Our homeschool program trains anyone to automatically make these steps not only with physical obstacles, but this also trains them to overcome any obstacle presented in life. As in parkour, there is more than one path from point A to point B.
​
Create Your Goals
Homeschoolers are pretty much free to choose which topics they wish to study for Health and PE. However, within this framework parents will need to decide if they want to go with the state minimum or raise the bar a little higher. The homeschooler is pretty much free to determine which Health and PE subject matter fits their lifestyle. For many, this is a great opportunity to set habits of good nutrition, healthy living, and physical exercise that can last a lifetime. Take into consideration setting goals to participate in major milestones such our in-house competitions for seasonal Team Youth Ninja League, weekly Youth Ninja Nights, and weekly Parkour Nights (please verify age requirements for each competition with front desk).

Take Advantage of Your Options
Since homeschoolers can use a wide variety of activities for their PE requirement, it's great to encourage your highschooler to explore their interests and try something new! Participation in team sports is a great way to fulfill a PE requirement as well as providing socialization and building other life skills. Our seasonal Team Youth Ninja League is comprised of teams of three, per age bracket. Our League Seasons have been very beneficial in developing important life skills including problem solving. This helps participants learn each other's strengths and weaknesses in order to better plan who and how they will attack the course. Some participants have even helped train less experienced team members in order to improve their chances of ranking.
Every child has different interests and us parents would be the best judge to decide which program would interest our children. In the end, we just want all the children to be engaged and enjoy what they do in order to not notice they are actually doing some real exercise! Do they enjoy... watching Ninja Warrior on TV? making courses throughout your home? watching Parkour YouTube videos? flipping on trampolines? playing the video game Assassin's Creed? Or do they want to be like Batman or the Ninja Turtles? These are key points of their personality that will help us work together to find the best options for your children.

Don't Forget Health
Many homeschooling families use this course to tackle a variety of life skills, including nutrition, daily living, character building, drugs and alcohol, relationships, anxiety, stress, and even human sexuality. In fact, it's a great opportunity for us parents to give our child a foundation in these areas without peer pressure.
Did you know that we cover some general health topics in our STEM field trip options?
​
We have great options for our Home School Enrichment Programs & Home School Co-ops!