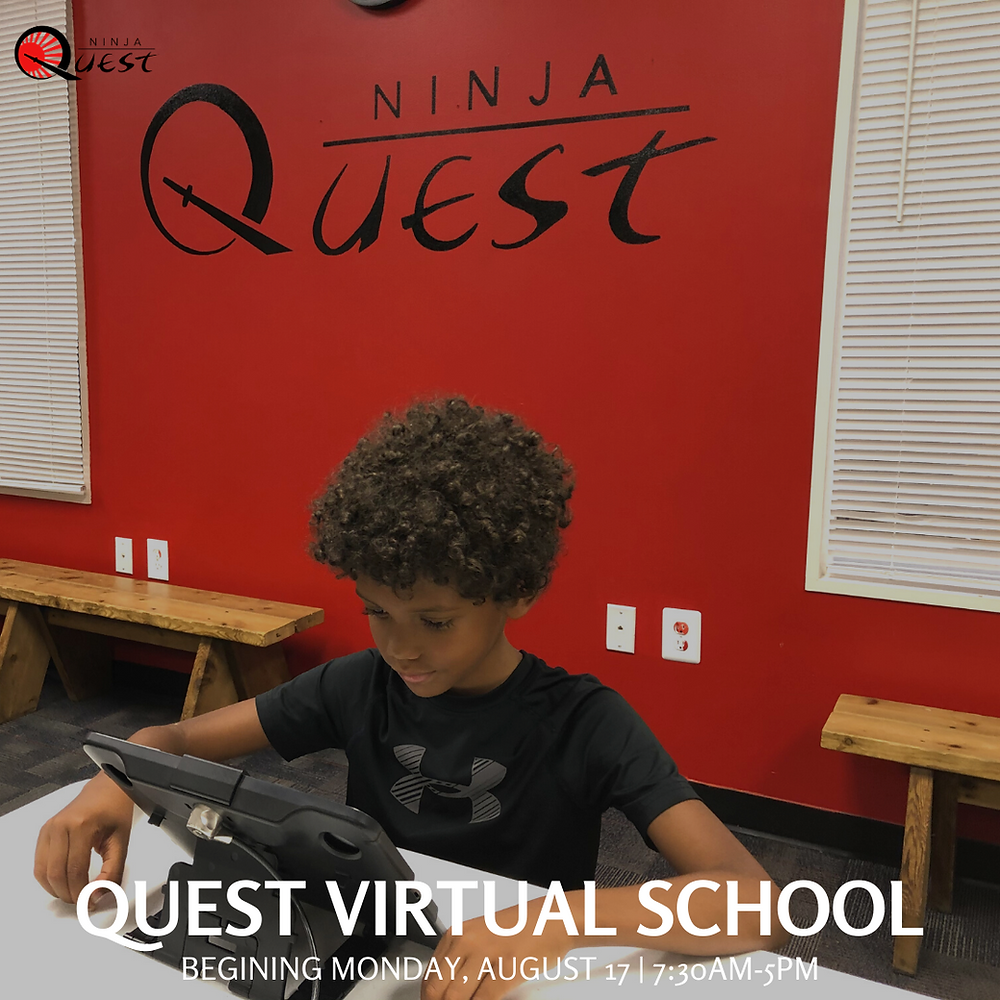 Beginning Monday, August 17 Ninja Quest Fitness will be offering Quest Virtual School! This supported online learning program differs from any other, as we will have a certified teacher on site.
Join us Monday-Friday from 7:30am-5pm for a day of learning based on your school's curriculum, lunch and snack breaks, and parkour and ninja training!
$250/week (10% sibling discount)
$850/ 4 week pre-registration
Reserve your place today!