Sleep is like a black velvet curtain that wraps us in a blanket of restful repose. But why exercise helps you sleep better?
Discover the answer in this article as we explore the various benefits of exercise for improving sleep quality. From the types of exercise to the importance of exercise habits, this article will provide insight into why exercise helps you sleep better.
Benefits of Exercise- How Does Physical Activity Enhance Sleep?
Exercising regularly has numerous benefits, including improving the quality of your sleep. It has been proven to reduce stress levels, improve mental health, and increase endorphin release. All of these factors are important for getting a good night's rest.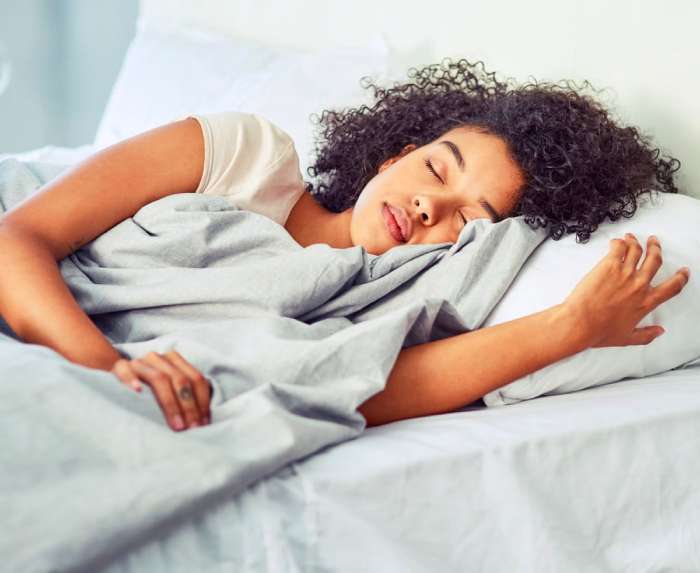 Exercise helps to regulate the body's circadian rhythm, allowing you to feel more alert and energized during the day and more relaxed and ready for sleep at night.
Additionally, regular physical activity can improve the quality of your sleep by increasing deep sleep and reducing the amount of time spent tossing and turning in bed. It can also reduce the number of times you wake up during the night.
Exercise is an important part of any healthy lifestyle, and its benefits are far-reaching, including providing better sleep.
Types of Exercise: Finding the Right Workout for Improved Sleep
By engaging in certain types of exercise, you can further promote better sleep and increase its benefits.
Aerobic exercise and strength training are two of the most common and effective forms of exercise to improve sleep quality.
Aerobic exercise is any activity that increases your heart rate, such as running, swimming, or biking, and helps you to relax and fall asleep more easily.
Strength training is also important for improving sleep, as it helps to build strong muscles, which can, in turn, reduce muscle tension and reduce stress levels.
Additionally, strength training can help to improve overall physical health, making it easier to fall asleep and stay asleep.
Both types of exercise should be done throughout the week to see the best results.
Exercising at Night- Timing Your Workouts for Better Rest
Although it may be tempting to stay up late and squeeze in a few extra minutes of exercise, exercising at night can hurt your sleep quality. Late-night workouts can lead to elevated body temperatures and increased alertness, interfering with normal sleep patterns. Here are a few tips to consider when it comes to exercising at night:
Avoid late night dieting: Eating late at night can cause digestive issues that impede sleep.
Avoid strenuous workouts: High intensity workouts late at night can lead to higher body temperatures and cause difficulty sleeping.
Consider evening stretching: Gentle stretching can help ease muscle tension and promote relaxation.
Stick to your regular bedtime: Going to bed at the same time every night will help to regulate your body's natural sleep rhythms.
Sleep Quality Enhancement- The Mechanisms Behind Improved Sleep:
Boost your sleep quality by incorporating exercise into your daily routine! Exercise helps to regulate your body's natural sleep-wake cycle, allowing you to fall asleep faster and stay asleep longer. Research has shown that regular exercise can have a significant impact on your sleep quality.
A simple way to increase the quality of your sleep is to incorporate light activities or meditation practices into your day. Even a short walk can make a big difference.
Exercise releases endorphins that can help you relax, and it increases blood flow to the brain, which can help you stay alert and focused. Exercise can also reduce stress and anxiety levels that can negatively affect your sleep.
Incorporating exercise into your daily routine can have a positive impact on your sleep quality, so start today and experience the benefits!
| Benefits of Exercise | Risks of Too Much Exercise |
| --- | --- |
| Regulates sleep-wake cycle | Stress and fatigue |
| Releases endorphins | Injury |
| Increases blood flow | Loss of sleep |
Exercise Habits- Incorporating Fitness into Your Sleep Routine:
Creating a consistent exercise routine is key to improving your sleep. Working out regularly enhances your sleep in numerous ways. Here are 4 ways to form an effective exercise habit:
Develop a strength training routine. Include exercises that focus on major muscle groups and use proper form.
Create a cardio routine. This can include running, walking, or biking.
Aim for a certain amount of activity every week. Start with a manageable goal and increase the duration or intensity as you progress.
Choose activities you like. Exercise should be enjoyable, so pick something that fits your lifestyle.
When you form a habit of exercising regularly, you'll sleep better and feel more energized. Exercise helps you de-stress and improves your energy levels, allowing you to rest more soundly.
Frequently Asked Questions:
What Is the Best Time of Day to Exercise for Improved Sleep?
Motivating yourself to exercise at the best time of day can help improve sleep. Consider environmental factors like availability of light and temperature. Analyze your natural tendencies and preferences to determine the most effective time for you.
How Much Exercise Is Necessary to Experience the Sleep Benefits?
To experience the sleep benefits of exercise, you'll need to challenge your mental and physical capacity. Regular exercise can help reduce mental stress and muscle fatigue, leading to better quality sleep.
Can Exercise Help People With Sleep Disorders Such as Insomnia?
Imagining the physical and mental effects of exercise, it's no surprise it can help those with sleep disorders such as insomnia. Exercise can improve dietary habits, mental health, and sleep hygiene, all contributing to better sleep.
How Long Should a Person Exercise for in Order to Experience Better Sleep?
Exercising for at least 30 minutes daily can help create a positive mind-body connection, which is key for good sleep hygiene. This can lead to a better night's sleep and improved overall health.
Are There Any Risks Associated With Exercising for Improved Sleep?
Exercising too intensely can lead to poor sleep quality. Alluding to the risks associated with pushing yourself too hard can harm your sleep. Be aware of your exercise intensity and its effects on your sleep quality.
Conclusion:
You can see that exercise is a key factor in improving your sleep quality. It can help you fall asleep faster, stay asleep longer, and wake up feeling more refreshed.
As with anything, consistency is key – but even just a little bit of exercise can make a world of difference. Think of exercise as the key to unlocking the door to a good night's sleep.
With regular exercise, you can reap the rewards of restful nights and energized days.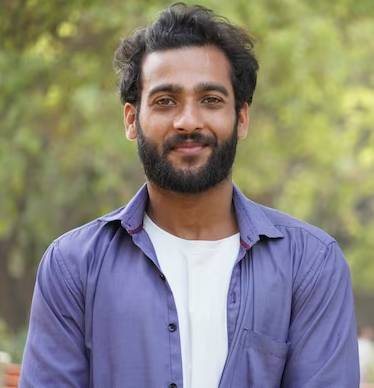 Hello, I'm Ravindra. Over the years, I've immersed myself deeply into the world of fitness and health, transforming both my body and mind. Writing has allowed me to share my journey, insights, and expertise with those just starting out and seasoned fitness enthusiasts alike. Beyond just routines and diets, I believe in inspiring others to adopt a holistic approach to well-being.