Do you have the same question as millions of others – where to buy Weight Watchers food? Coincidentally, you've come to the right place!
This article will provide comprehensive and accurate information on the various places to purchase Weight Watchers food. These include grocery stores, online retailers, meal delivery services, Weight Watchers Centers, and restaurant options.
Read on to find out where to get the Weight Watchers food you need!
Grocery Stores: Finding Weight Watchers Products in Local Markets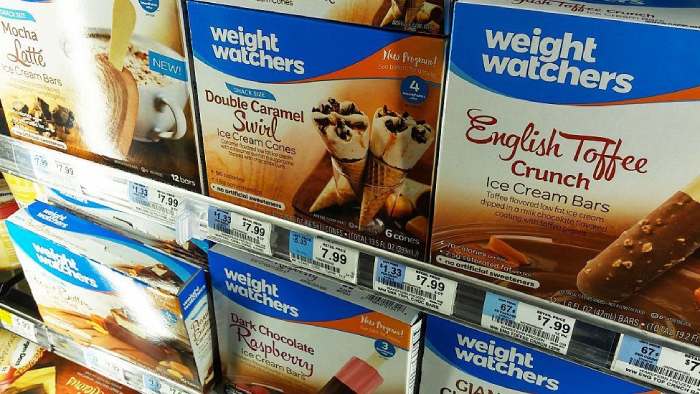 You can find Weight Watchers food in most grocery stores. You'll find various options if you're buying in bulk or need a few items for meal planning. There's something to fit any lifestyle, from snacks to frozen entrees to meal kits.
Many grocery stores also offer Weight Watchers-branded items like yogurt, pasta, and cereal. You can also find Weight Watchers cookbooks and meal plans.
Weight Watchers has a range of SmartPoints-labeled foods for those looking to make healthier choices. These products are designed to help you stay within your daily SmartPoints budget.
With all these options, Weight Watchers food is easy to find and incorporate into your diet.
Online Retailers: Exploring E-Commerce Platforms for Easy Purchases
Shopping online is a great way to buy Weight Watchers food. Numerous online retailers carry the popular weight loss brand, allowing you to buy individual items or bulk purchases. Many online retailers also offer subscription plans, allowing recurring delivery of your favorite Weight Watchers products.
When buying from online retailers, read reviews, compare prices, and check for any special offers. Additionally, be sure to check the retailer's return and exchange policies in case you need to make an exchange or return an item.
You can find the best deals on Weight Watchers products with such a wide variety of online retailers.
Meal Delivery Services: Convenient Options Delivered to Your Doorstep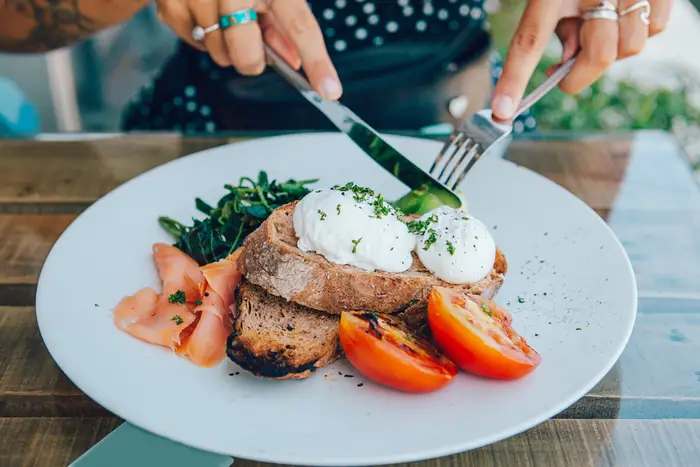 Consider using a meal delivery service when looking for convenient Weight Watchers meals. These services can help you stay on track with your Weight Watchers diet by providing pre-portioned meals that help you maintain portion control.
Meal delivery services also offer various types of food you eat, which can help you stick to your eating habits and avoid feeling deprived. Depending on your chosen service, you can have breakfast, lunch, dinner, and snacks delivered right to your door.
You can customize your meals to your liking to get the right amount of protein, carbs, and other nutrients for your Weight Watchers journey.
Weight Watchers Centers: Exclusive Offerings at Official Centers
If you're looking for a convenient way to buy Weight Watchers food, visit one of their centers. Weight Watchers centers offer various food options to help you stay on track with your weight loss goals. Each location has a selection of pre-packaged meals, snacks, and drinks that you can purchase.
At the Weight Watchers centers, you'll find helpful staff members who can answer any questions and provide guidance on cooking tips and portion control. The centers offer other services, such as personalized nutrition plans, fitness classes, and support groups.
You can attend Weight Watchers meetings and seminars to learn about maintaining a healthy lifestyle. Weight Watchers centers are a great resource to help you stay on track with your weight loss goals.
Restaurant Options: Discovering Weight Watchers-Friendly Choices at Eateries
In addition to Weight Watchers centers, you can find Weight Watchers food at many restaurants. Look for menu items with the Weight Watchers label when planning a meal. Many popular restaurants offer Weight Watchers-approved meals, allowing you to enjoy dining out while sticking to your weight loss goals.
From fast food chains to full-service restaurants, there's a wide selection of Weight Watchers-friendly dishes. Portion control is key, as eating too much of any food, even if it's Weight Watchers, can lead to weight gain. Be mindful of your portion size, and enjoy your meal.
With some planning, you can stay on track with your diet and still enjoy delicious meals at your favorite restaurants.
Frequently Asked Questions:
Are Weight Watchers Meals Healthy?
Yes, Weight Watchers meals are generally healthy. They offer a variety of portion sizes and food choices, helping you make healthy decisions. Plus, all of their products are carefully evaluated for nutrition and quality.
Do Weight Watchers Products Have a Long Shelf Life?
Weight Watchers products have a long shelf life, with portion sizes and dietary restrictions considered. Enjoy the convenience without worrying about expiration dates.
Are Weight Watchers Products Expensive?
Weight Watchers products may be a bit pricier than other brands, but their portion sizes and meal plans make it worth it. Coincidentally, that's also why you're here – to find where to buy them!
Is Weight Watchers Food Easy to Prepare?
Weight Watchers food is often convenient and cost-effective, focusing on nutrition over taste. However, the ease of preparation may vary depending on the product.
Are Weight Watchers Meals Available in All Regions?
You may have access to Weight Watchers meals no matter where you live. For example, you can purchase meal plans online and deliver them to your doorstep. Buying Weight Watchers food doesn't have to be difficult, no matter where you are.
Conclusion:
No matter where you live or how busy you are, you can always find delicious Weight Watchers food to help you reach your goals.
With a seemingly endless array of grocery stores, online retailers, meal delivery services, Weight Watchers centers, and even restaurant options, you won't have to look far to find the perfect meal that will leave you feeling fuller than ever before – almost as if you could eat the world!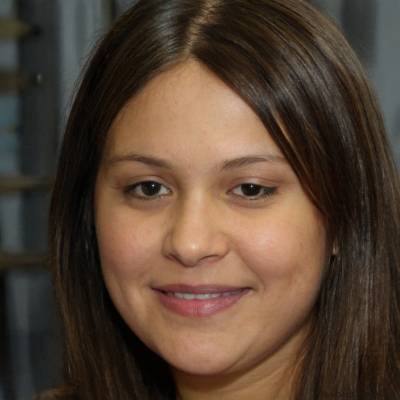 Santhan, known to many as Linda, combines her personal training expertise with exceptional motivational coaching skills. Her articles are not just informative but also incredibly inspiring, encouraging readers to take action and pursue their fitness goals. Linda's unique approach to writing integrates practical fitness guidance with motivational elements, making her content both useful and uplifting.